Jennifer McNeely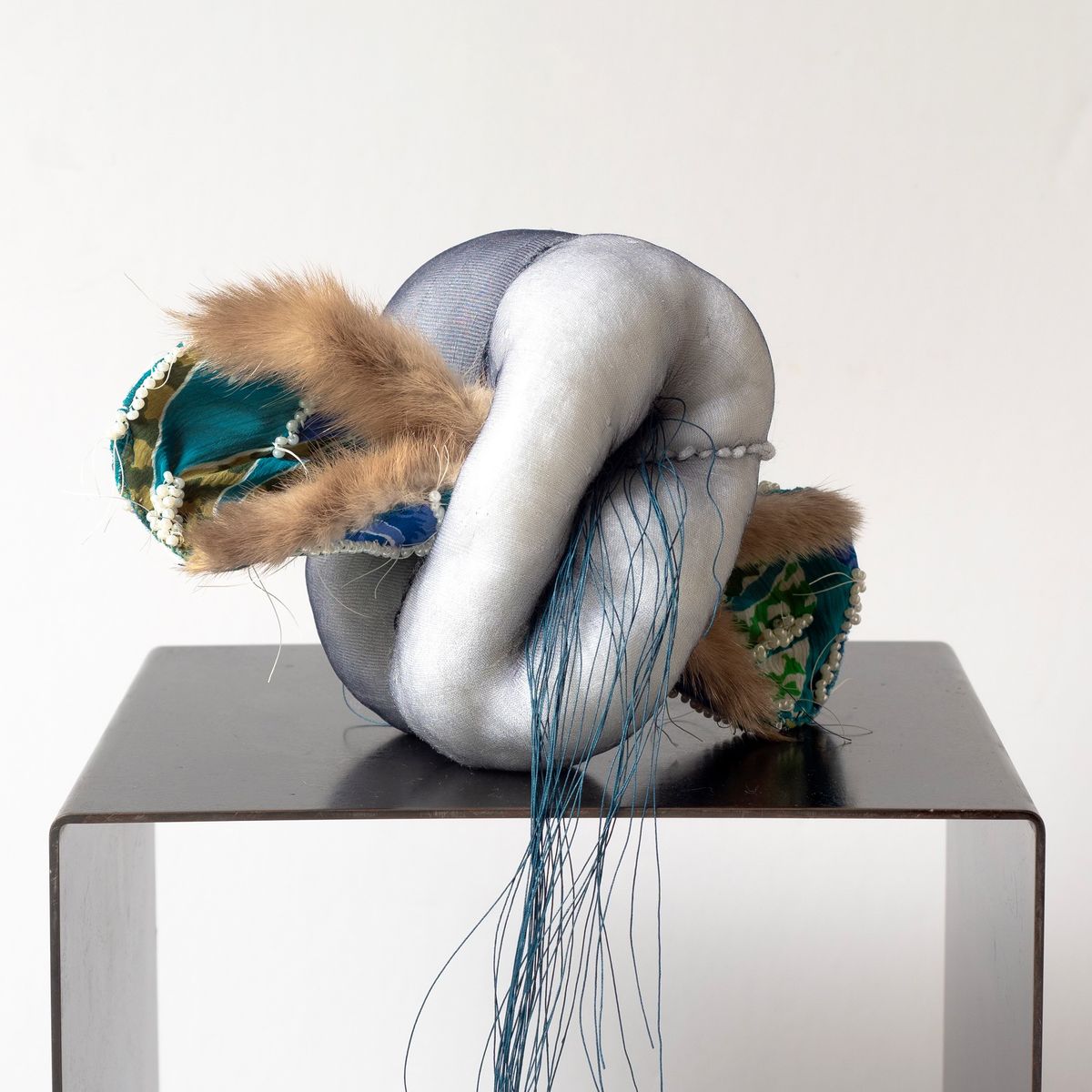 Fresh Mochi  presents "Much too Much" a solo show by Jennifer McNeely!
November 10 through Dec 3rd 2023
Please join us:
Saturday November 10th from 5:00-8:00pm, for the opening reception
Sunday December 3rd from 1:00-4:00pm, for the closing Party
If you would like to see the show at any other time, please contact us at elizabeth at ejameson dot com to make an appt.
Artist Statement  
The compulsion to fix and repair feels like a natural response to life. In my life as well
as in the world currently there is an unrelenting pace. It's MUCH TOO MUCH!
The daily expectations and responsibilities are unreasonable. There isn't a way
around it. Sometimes the only thing that one can do, is make. So, I'm beading and
stitching in response. This body of work began as a balm against the external chaos
in a deregulated world. As I work, I can change my focus from the never ending "to
do" and create a new thing entirely, the piece!
The technical methods in my work mirrors my internal process: I sew, I mend, I
stretch.  Like a material that has been heated and stressed, I adapt and become
stronger.
My work continues from a long line of sculptors who explore material-based
processes. I continually learn new fiber and construction skills that further my craft.
Jennifer McNeely
November 2023
Jennifer McNeely has exhibited her work in her home of the Pacific Northwest and across the country for over 25 years in both solo and group exhibitions. As a process based artist, she relies on the materials to inform her work. This unique approach and her prolific pace has earned her accolades including: The Artist Trust GAP Grant, Portable Works Program, and inclusion in private collections and publications, including a documentary series on BBC.